Psychotherapy Practice of Barbara Gelfand, LCSW
We all have a desire to be heard, to be understood, and to be soothed.
We often yearn for more satisfying and loving relationships. In therapy, I will listen carefully to you as we sort through obstacles that may be preventing you from experiencing greater ease and happiness. I will bear witness to your life stories, acknowledge your successes and struggles, and help you to find renewed resilience, acceptance and change. I'm patient and open-minded, and provide an empathic therapy space. I believe true healing occurs when we take care of our whole self in mind, body and spirit.
I have over 30 years of experience as a clinical social worker and my experience has taught me that the story always unfolds and things can get better. I provide both short-term and more intensive psychotherapy tailored to the needs of each client.
---
Please contact me to schedule a consultation.

732-763-1080     |     Send Email

I look forward to hearing from you.
---
Somatic Health and Wellness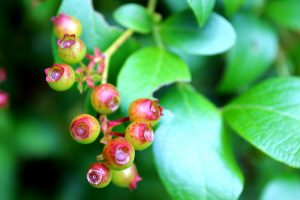 My approach to health and wellness incorporates psychodynamic, cognitive behavioral, somatic and mindfulness-based therapies. Together these methods lead to a deeper understanding of the mind/body connection. They foster self-awareness, and increase self-esteem and confidence.
Mind/body techniques include listening to the body and breath; slowing down to increase awareness of sensation; paying attention to both our physical and psychological edge; understanding repetitive patterns of physical activity or inactivity; and using this knowledge to strengthen our relationship patterns and our core sense of self. Integrating mind/body techniques helps to soothe and heal both physical and psychological pain and promotes health and wellness.
"Sometimes we travel too far away from home.
And it takes a long time to return.
You can return to your body with your breath.
Listen to the sounds within calling you home.
Pause, walk slowly. 
Each step brings you closer to home."

– BG
---