Psychotherapy Practice of Barbara Gelfand, LCSW
We all have a desire to be heard, to be understood, and to be soothed.
We often yearn for more satisfying and loving relationships. In therapy, I will listen carefully to you as we sort through obstacles that may be preventing you from experiencing greater ease and happiness. I will bear witness to your life stories, acknowledge your successes and struggles, and help you to find renewed resilience, acceptance and change. I'm patient and open-minded, and provide an empathic therapy space. I believe true healing occurs when we take care of our whole self in mind, body and spirit.
I have over 30 years of experience as a clinical social worker and my experience has taught me that regardless of how things look in the moment, our life stories are continually unfolding in unexpected ways, and it's always possible for things to get better.
---
Please contact me to schedule a consultation.

732-763-1080     |     Send Email

I look forward to hearing from you.
---
Somatic Health and Wellness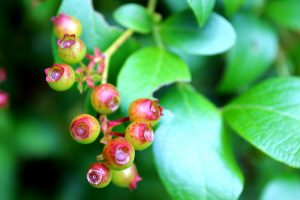 My approach to health and wellness incorporates a range of therapy modalities including psychodynamic, cognitive behavioral, somatic and contemplative therapy. However, the most important factor is our relationship with each other as we work within these processes. Exploring and reflecting together, we expand the experience of self-awareness and self-acceptance. We may not always be able to change circumstances, but we can meet each challenge with compassion and a wise heart.
In addition to traditional talk therapy, I teach embodied meditation and somatic techniques. These include listening to the body and breath; slowing down to increase awareness of sensation; paying attention to both our physical and psychological signals; understanding repetitive patterns of both mental and physical activity or inactivity; and using this knowledge to understand our relationship to our feelings, defensive postures, triggers and past traumas.
Through mindfulness, embodied meditation and talk therapy, we awaken a fundamental curiosity: What is the nature of our self-talk? Do we bring compassion to our relationship with ourselves (and others)? Do we harshly criticize ourselves (or others)? How often do we dwell on past grievances? Can we learn to relax our body and quiet our mind, to ease our suffering?
With practice and patience, we can enliven our spirit, soothe and heal physical and psychological pain, and strengthen our health and well-being.
"Sometimes we travel too far away from home.
And it takes a long time to return.
You can return to your body with your breath.
Listen to the sounds within calling you home.
Pause, walk slowly. 
Each step brings you closer to home."

– BG
---