About
Barbara Gelfand, LCSW
I have over 30 years of experience as a clinical social worker and my experience has taught me that the story always unfolds and things can get better. I provide both short-term and more intensive psychotherapy tailored to the needs of each client.
732-763-1080     |     Send Email
---
Education & Credentials:
Education of Barbara Gelfand, LCSW
Master in Clinical Social Work, New York University, 1987
Post-graduate studies:
Center for Psychotherapy and Psychoanalysis-CPPNJ (formerly Institute for Psychoanalysis and Psychotherapy of New Jersey)
Family Therapy Program, Rutgers-University Behavioral Healthcare (formerly University of Medicine and Dentistry of New Jersey)
Sex and Relationship Therapy Program, Rutgers Robert Wood Johnson's Medical School
Advanced Clinical Practice Seminar, New York University
Zelda Foster Studies in Palliative and End-of-Life Care, New York University
Master Trainer, Stanford University's Chronic Disease Self-Management Program
Completion of 500-hour Soma Yoga Teacher Certification
Continuum Movement and Embodied Meditation practitioner
Licensed Clinical Social Worker for the Department of Medicine at Saint Peter's University Hospital supporting physician practices in internal medicine, geriatrics, oncology, endocrinology, pulmonary, cardiology and gastroenterology, 2001 to present.
Private practice since 1990.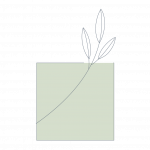 ---